Gordon Thomas Ward Releases New Single "STILL CALLING" March 13  
Trespass Music is pleased to release Gordon Thomas Ward's brand new single "Still Calling" on March 13, from his upcoming double album "Eiderdown" which will be released May 1, 2020.  
Gordon Thomas Ward ~ NEW JERSEY/MAINE | FOLK ROCK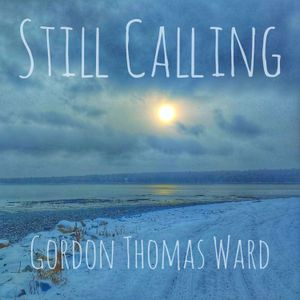 SINGLE - STILL CALLING | FOLK | Release MARCH 13 | "EIDERDOWN" ALBUM RELEASE MAY 1  
DROPBOX CLICK HERE  
AIRPLAY DIRECT CLICK HERE  
"Long on stories and personal observations, Ward approaches things almost cinematically making these into song/movies that hold your attention in a different sort of way." - Chris Spectre - Midwest Record 
ABOUT THE SONG - Still Calling: 4:56 - In thinking of the loved ones we miss and can't be with us for one reason or another, this song is for them. This is the third single released. "Désirée" was released January 31, read more here, followed by "Four Angels" released February 21, read more here.  
Sounds Like/Influenced By  
If one were to take bits of Neil Young, Dan Fogelberg, Joni Mitchell, and Jackson Brown and blend them together, you would have a good idea what Gordon's sound is like.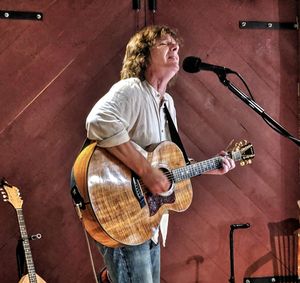 Grammy-balloted singer-songwriter, recording artist, author, and speaker GORDON THOMAS WARD is back with a new, double record titled Eiderdown that transcends the here and now to take listeners on a sonic journey through scenes of life both seen and unseen, yet passionately felt with the heart. Set in the folk rock genre, the record supports a variety of emotions and moods. Dubbed "the total package" by his fans, Gordon Thomas Ward tours as a charting solo performer. His song stylings have been influenced by the singer-songwriters of the late 1960s through the 1970s, yet they occupy a space all their own filled with honesty, emotion, and the occasional political commentary. His music has led him to work with notable musicians such as Eric Troyer and Mik Kaminski (Electric Light Orchestra, ELO II, and The Orchestra) and share the stage and billing with Natalie Merchant, Christine Lavin, and others.  
All songs on the album are written by Gordon Thomas Ward.  
Produced by Eric Troyer and Gordon Thomas Ward. Recorded and mixed by Eric Troyer at Charlestown Road Studios, Hampton, NJ. Mastered by Paul Wickliffe at Skyline Productions, South Orange, NJ.  
Cover photograph by Gordon Thomas Ward. Interior and back photographs by Veronica Ward. Art design and layout by Gordon and Veronica Ward.  
© ℗ 2020 Gordon Thomas Ward. All rights reserved. ASCAP  
Website/Social Media/Music links  
Website | Facebook | Apple Music | Soundcloud | Instagram | Spotify
COMING May 1