NEW RELEASES 2019
Proudly serving DJ chart reporters Folk, Americana, Triple A, RMR, !earshot, Roots 66, FAR, EuroFAR, EuroAmericana, NACC, Airplay Direct & Internet DJs
Release Date Mar 28, 2022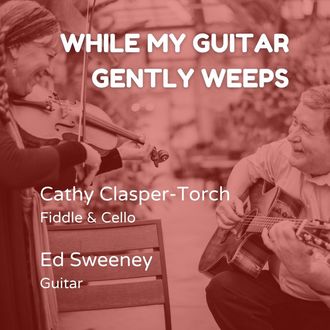 Ed Sweeney & Cathy Clasper-Torch
SINGLE | ACOUSTIC | INSTRUMENTAL | COVER
Ed Sweeney & Cathy Clasper-Torch combine forces to bring this well loved cover to life as only they can.
Cathy  Clasper-Torch combines her love of all genres of music in her playing and improvising.
Ed Sweeney through his musical expertise, breadth of knowledge, and wonderful sense of humor, helps listeners come to understand the motivations, stories, and culture that have made us who and what we are today.
READ MORE HERE
Ken Dunn
HAMILTON, ON CANADA | FOLK
Releasing Feb 1, 2022
DROPBOX CLICK HERE
AIRPLAY DIRECT Side 1 CLICK HERE 
AIRPLAY DIRECT Side 2 CLICK HERE
ONE SHEET CLICK HERE

From the classical music sounds of The Good Friday String Quartet to the driving folk rock of Gypsy Starfish, to duets with partner Anna Green and Denny Kennedy, alongside live solo guitar and dulcimer tracks, this anthology includes several previously unreleased, rare and live recordings as well as selections from many of Ken's studio album releases over the past 25 years.
READ MORE CLICK HERE
Release Date Sept 1, 2021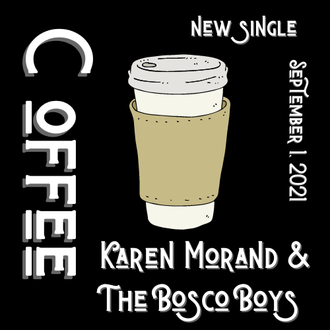 Karen Morand & The Bosco Boys
WINDSOR ON | SINGLE | ALT FOLK | SOULFUL ROOTS | AMERICANA
Releasing September 1, 2021
DROPBOX CLICK HERE
AIRPLAY DIRECT CLICK HERE
ONE SHEET CLICK HERE
VIDEO COMING SOON
Coffee came hot and fast while singer-songwriter Karen Morand travelled through Hamilton, Ontario, the birthplace of Canada's iconic coffee spot, Tim Horton's. With it's back porch, bluegrass bounce and catchy tune, it's sure to stick with you over your next morning's cup of Joe! Karen and the Boys are proud of their collaboration with boutique coffee roaster, 14th Coffee Co. as they launched their "Bosco Blend" in August 2021.
Release Date June 1, 2021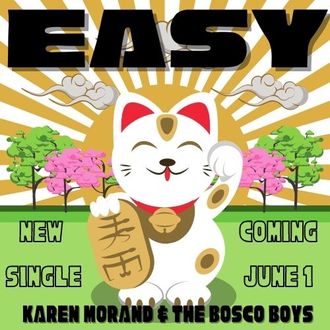 Karen Morand & The Bosco Boys
WINDSOR ON | SINGLE | ALT FOLK | SOULFUL ROOTS | AMERICANA
Release Date April 1, 2021