Trespass Music is pleased to release to radio worldwide "What If",  on February 1, 2021. The new single by Tia McGraff is from her upcoming CD "With Love" due out later in 2021. The single "What If" is written by Tia McGraff/Tommy Parham/ Dinah Brein.  
TIA McGRAFF | Port Rowan ON Canada | AMERICANA | ADULT CONTEMPORARY | FOLK | Releasing February 1, 2021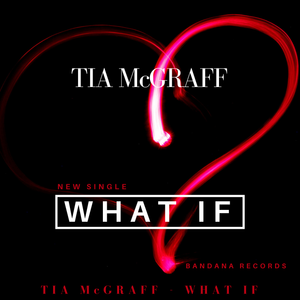 DROPBOX CLICK HERE 
AIRPLAY DIRECT CLICK HERE 
One Sheet CLICK HERE 

International award-winning singer-songwriter, recording artist, podcast host and children's author, Tia McGraff reaches beyond the boundaries of diversity and asks: "What if it's you? What if it's me? What if it's us?"  Once again, Tia's lyrical sense captures the heart and emotion of the human condition alongside soaring vocals in "What If."   
The first single from Tia's upcoming CD release "With Love," has already been added to international radio stations and Dallas based empowerment program: The Valder Beebe Show.
ABOUT THE SINGLE
WHAT IF - 4:27 - ISRC- QMEU32028964 Written by Tia McGraff/Tommy Parham/ Dinah Brein  
(single release Feb 1, 2021) from upcoming CD "With Love" 
Tia's McGraff's new single, "What If" asks the bold universal questions. What if it's you? What if it's me? What if it's us? Who is going to lead us out of the desert and into the green of peace, harmony and agape? Edgy, inspiring, and powerful. 
LYRICS
Verse 1  
LOOK AT THESE HANDS DON'T KNOW WHAT THEY'RE HOLDING  
LOOK AT THESE FEET DON'T KNOW WHERE THEY'RE GOING  
THE ONLY THING SURE IS   
CAN'T GO BACK THERE AGAIN  
 BACK TO THE TIME WHEN NO ONE ELSE MATTERED  
TRUTH TOOK A BEATING LEFT BROKEN AND BATTERED  
DON'T BREATHE THAT IN   
DON'T KEEP IT ALIVE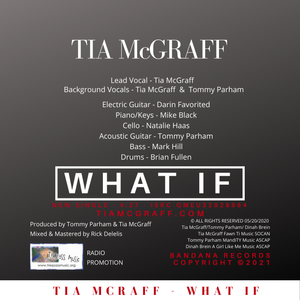 CHORUS  
WHAT IF IT'S YOU WHO'S WILLING TO WALK US OUT OF THE DESERT AGAIN  
WHAT IF IT'S ME WHO LEADS THE TIRED AND THIRSTY INTO THE GREEN OF THE RAIN  
WHAT IF IT'S YOU  WHAT IF IT'S ME  WHAT IF IT'S US  WHAT IF  
 Verse 2  
THERE IS A PLACE WHERE NO ONE'S A STRANGER  
AND WE CAN EMBRACE EACH OTHER LIKE NEIGHBORS  
I WANNA GO THERE  
WANNA TAKE YOU WITH ME   
AND IN THIS PLACE EVERY VOICE MATTERS  
THE CHAINS OF INJUSTICE FINALLY SHATTER  
LEAVING US FREE  
FINALLY FREE  
CHORUS  




BRIDGE  
Ti amo Amoree  
Shalome Agape  
Talk about love  
CHORUS  
WHAT IF IT'S ME WHO LEADS THE TIRED AND THIRSTY INTO THE GREEN OF THE RAIN  
WHAT IF IT'S YOU  WHAT IF IT'S ME  WHAT IF IT'S US  WHAT IF  
  © ALL RIGHTS RESERVED 05/20/2020  
Tia McGraff/Tommy Parham/ Dinah Brein 
Tia McGraff Fawn Ti Music SOCAN 
Tommy Parham MandiTY Music ASCAP 
Dinah Brein A Girl Like Me Music ASCAP 
Copyright ©2021 Bandana Records   
Produced by Tommy Parham & Tia McGraff                          Mixed & Mastered by Rick Delelis 
Lead Vocal - Tia McGraff                                                          Background Vocals - Tia McGraff & Tommy Parham 
Electric Guitar - Darin Favorited                                             Piano/Keys - Mike Black 
Cello - Natalie Haas                                                                  Acoustic Guitar - Tommy Parham 
Bass - Mark Hill                                                                         Drums - Brian Fullen 
ABOUT TIA McGRAFF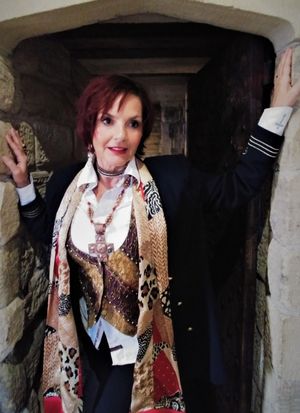 Hailing from south of Toronto, Ontario Canada, Tia McGraff is an internationally-renowned, award- winning Positive/Inspirational singer-songwriter and gifted children's author. Accompanied by life and musical partner Tommy Parham, they are described as "the modern day, Johnny and June!" 
With nine international CD releases, various film/tv placements, and numerous nominations and awards (including Americana CD of the Year, first round nomination for 2018/2016 Grammy Awards, 2019 multi- nominee for Kingdom Image Awards, and Posi Award finalist, 2019 ISSA award for single of the year, as well multiple Best Of lists) Tia and Tommy have earned a respect in the music industry and a global fan base. The duo have a gift for 'getting to the heart of the matter' and writing relatable songs about life, love and this crazy world we live in. 
Tia's 2018 album release of "Stubborn In My Blood" and the first single "Let 'Em See Your Strong" (co- written by Tia McGraff, Devon O'Day and Tommy Parham) has led to stellar reviews, nominations and positioning on numerous 2018 Best Of lists,reaching beyond all demographics and boundaries, adopted by "Me2" and women's empowerment groups and embraced by radio communities around the world!

The second single, a cover of the classic, "One Tin Soldier" released during the 100th anniversary of World War 1, gained yet another audience and shed new light on the age old problem of war and hurting out neighbours, asking us all to pay heed to the reminder that 'peace on earth' is paramount in these times. 
The title track, "Stubborn In My Blood" continues to place well on RMR, Euro, Indie and Folk radio charts globally and has been featured on tastemaker and notable radio and TV shows such as Bob Harris Country on BBC Radio 2 in the UK, Tommy Hunter Show (CBC), CMT Canada, Under The Appletree Session (UK), BBC Radio 2 Whispering Bob (UK) and Blue Plate Special (USA), Good Morning Austin (Austin, TX), Ottawa Today, Whats Up Oxford, CBC Morning North (Sudbury), Daytime Ottawa and CHCH Morning Live (Hamilton). 
A gifted author, Tia's children's book, Jake The Road Dawg (about her rescue pup who traveled with them on tour) has helped raise funds and awareness for her local chapter of The Dolly Parton Imagination Library, The Niagara Falls Humane Society and nominated for Author Of The Year for the 2019 Kingdom Image Awards. Jake the Road Dawg inspires readers to find the song in your heart, acceptance in your world and love for life's adventures. The book comes with a companion CD of 3 original songs by Tia. 
In 2020, Tia and Tommy were scheduled to return to the UK for their 14th annual tour, but had to cancel due to COVID-19. While self-isolating they have taken the creative opportunity to produce and release their bi- weekly podcast show Jake's Place: Songs'n'Tails. The podcast is available on your favorite podcast providers.
"Tia McGraff and Tommy Parham continue proving they are one of the best creative duos working today with the release of Stubborn in My Blood and the album's eleven songs will be invaluable additions to their live act. It's a deep feeling and thoughtful album full of the heart and tears defining our lives." 
NO DEPRESSION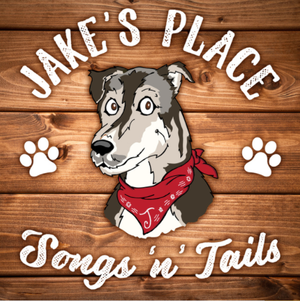 About "Jake's Place – Songs n' Tails" Podcast  
Tia McGraff is an award-winning Americana singer-songwriter and author who hails from Canada.  She and her husband, Tommy Parham tour together worldwide as a writing and performing musical duo, having been described as "a modern day Johnny and June."    
Their time on the road was spent with their beloved dog, Jake, and inspired Tia to write Jake The Road Dawg, an endearing children's book with a message of hope and courage especially appealing to animal lovers.  This book is now part of their touring journey shared in schools and libraries across the US, Canada and the UK.     
In their podcast titled "Jake's Place – Songs n' Tails," Tia and Tommy share their personal songs, stories, and road-life lessons that are heartwarming, thought-provoking and entertaining.  
https://jakes-place.simplecast.com/ 
SOCIALS
WEBSITE | FACEBOOK | INSTAGRAM | SPOTIFY | TWITTER | SOUNDCLOUD | YOUTUBE