Trespass Music is pleased to release to radio Bruce T Carroll's new single "Nobody Knows" on July 15, 2021. The single is the second release in advance of Bruce's upcoming album "First Bird To Sing" due out fall 2021. 
Bruce T. Carroll – Nobody Knows (4:46)– single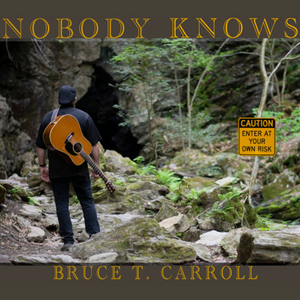 Connecticut | Americana | Folk Rock | Folk 
ISRC - QZEQ32100305 | ASCAP | BTTC Songs ©2021 
Add date July 15, 2021 
DROPBOX CLICK HERE 
AIRPLAY DIRECT CLICK HERE 
ONE SHEET CLICK HERE 
ABOUT THE SONG 
"Bruce T Carroll wrote Nobody Knows last year while on the road to campaign in the national election in the critical battleground states of Pennsylvania and Georgia….many hours behind the wheel driving through the small towns and sprawling fields of rural America afforded much time to reflect upon the dichotomy between the haves and the have-nots, the young and the old, and the mundane  vs the ethereal …. Nobody Knows is his reflection upon the exalted natural beauty of America and the fragility of life herein…"
LYRICS 
Nobody Knows  (4:46) - ISRC - QZEQ32100305 | ASCAP | Words and Music Bruce T Carroll |BTTC Songs ©2021 
Nobody owns this river, nobody owns this sky 
No one knows who owns this valley, no one owns the by and by 
This great and gleaming twilight, this wind these polished stones 
Your fleet and agile spirit, my old and broken bones 
Nobody knows, nobody knows 
Nobody knows what it is you're facing, nobody knows what it is you fear 
Nobody knows why it is you're laughing, no one knows what it is you hear 
No one knows how far your journey, no one knows how dark the night 
No one knows how deep the valley, no one knows how hard the fight 
Nobody knows, nobody knows, nobody knows 
But everybody cares if the paint is peeling, everybody cares if the stove wont light 
Everybody cares if the fence is broken, everybody cares if the dog won't fight 
Everybody cares if the floor ain't level, everybody cares if the car won't start 
Everybody cares if the creek is rising, everybody cares about your broken heart 
Everybody cares, everybody cares, but nobody knows 
Mothers lost their children, and fathers lost their way 
Farmers lost their fields, and workers lost their pay 
Brothers lost their courage, and lovers lost their will 
Fighters lost their spirit, and dreamers are searching still 
Nobody knows how this happened 
Nobody knows how we lost our way 
Nobody knows why we fell silent 
Nobody knows why we turned and walked away 
But everybody cares if the fields are teeming, everybody cares if the bins are full 
Everybody cares if the grid is humming, everybody cares about the bears and the bulls 
Everybody cares what you bring to the table, everybody cares what you leave behind 
Everybody cares how you made your fortune, everybody cares if you lose your mind 
Everybody cares, everybody cares, everybody cares, everybody cares...
But nobody knows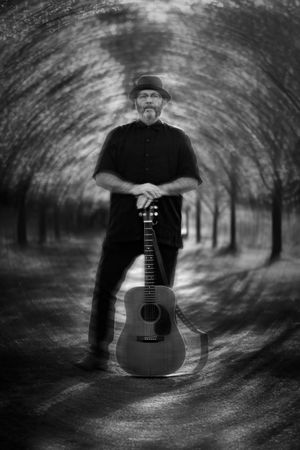 SONG INFORMATION
Bruce T Carroll: Vocals, Acoustic Guitar 
Brandon Morrison: Bass, Background Vocals 
Lee Falco: Drums, Percussion, Background Vocals 
Will Bryant: Keyboards, Background Vocals 
Connor Kennedy: Lead Guitar 
Sara Milonovich: Violin 
Engineered by Brandon Morrison, The Building 
Mixed by Ben Wisch 
Produced by Ben Wisch and Bruce T Carroll 
Mastered by Alan Douches/westwestsidemusic.com
ABOUT BRUCE T CARROLL 
With the release in 2017 of his first official album Ruckus and Romance, hailed by No Depression Magazine as "devilishly brilliant" and "intensely beautiful", Bruce T Carroll established himself as an Americana artist with a social conscience and deft lyrical touch. Using irony and imagery as tools in trade, and a band of great musicians to back him up (Clifford Carter, David Spinozza, Marc Shulman, Sara Milonovich, Tracy Grammer, Nicole Alifante, Porter Carroll, Lincoln Schleifer, and Joe Bonadio) Bruce made Ruckus and Romance a distinctive debut, and his song "When Two Worlds Collide" helped bring the worldwide refugee crisis into sharp focus. Ruckus and Romance garnered significant airplay worldwide, including being featured on WFUV's "On Your Radar" hosted by John Platt, who called it "an accomplished album, attuned to the zeitgeist of the moment."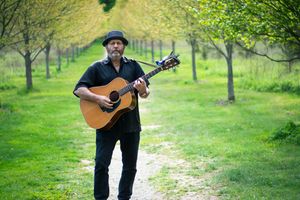 Bruce followed up only one year later (2018) with the release of the six-song EP Finding You. The album is a sort of lyrical tone poem, with the theme of finding, or regaining, something that had been missing or lost. What had been lost at that time, it seemed, was the very soul of the nation, mired as it was in the throes of right-wing governance that sought to undo a century of progressive gains. The signature song on the record, "Fox in the Henhouse" may still be Bruce's definitive statement on what was then the state of the union, and an apt description of the man (now deposed) who almost stole our democracy. Another song on the record, called "I Will Never Leave", is an anthemic statement of the intention to resist and, ultimately, to remain. Produced by Andy Stack, Finding You features stellar performances by Stack (guitars, bass, keyboards), Sara Milonovich (violin), Lee Falco (drums), Jeremy Baum (organ, accordion), Brandon Morrison (bass), and Adrien Reju and Melissa Ahern (vocals). 
In March 2020, Bruce T Carroll released a powerful new song and video called "Lift Your Head Up." It was, in essence, a call to action. A call to activism. A call to acknowledge the extreme and abject conditions suffered by so many in this world and a commitment to do something about it. It is a work that represents all that Bruce has sought, through artful songcraft and powerful music, to convey to the world. As he prepares to release his fourth record in as many years (September 2021), Bruce's belief that music and social conscience derive from the same wellspring of humanity continues to drive him forward. 
SOCIALS