Trespass Music is pleased to release to radio worldwide Benjamin Dakota Rogers new CD "Better By Now April 5th. Benjamin will begin an extensive tour of Canada in support of the album beginning with a CD release concert at the venerable Hugh's Room Live in Toronto, Ontario Canada on April 6th. 
Benjamin Dakota Rogers - Scotland, ON   GENRE: Folk | Folk Pop | Alternative Folk    ADD DATE: APRIL 5   - MAPL - SOCAN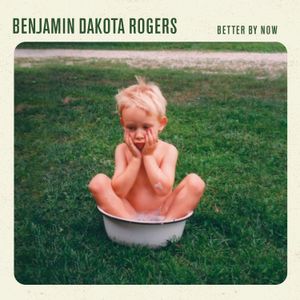 DJs Airplay Direct CLICK HERE 
One Sheet - Click HERE 
Official Video - Click HERE
Dropbox Files Click HERE
Promoter/Reviewer/DJ – Prerelease Information HERE 
SERVICING - Airplay Direct | Roots Music Report | Folk DJ-L | Euro Americana | NACC | !earshot and available to all DJs by request. Contact Michelle for interviews, reviews, photos and Dropbox links - michelle@trespassmusic.org 
MAILING - March 19-25 to DJ reporters & reviewers worldwide.
"We cover a lot of acoustic singer-songwriters around here, so when we do feature one it has to be good. Rogers is talented. The way he cranks up the intensity of the vocal on the "really oughta know better by now" on the chorus reveals something deep and satisfying. It's disturbingly personal....it'll rip your damn soul out." EAR TO THE GROUND MUSIC 
Benjamin Dakota Rogers made his highly anticipated return to the folk world with his brand new single, digitally released January 25. Better by Now, strips the genre down to its core and emotionally charges it with raw human experience, immediately earning a top 40 single spot on the Airplay Direct Folk chart. With the release of his new single, this award-winning singer-songwriter and multi-instrumentalist folk-phenom proves he's at the top of his game in every way imaginable. 
Better By Now, the lead track, "a beautifully sad folk pop ballad" (Folk Roots Radio with Jan Hall) sets the tone, proving the depth and maturity of Benjamin coming of age, as he delves into the state we find ourselves while in a relationship and come to realize we "really ought to know better by now." Cut two is an upbeat song featuring brilliant unbound violin bidding Fare Thee Well, as we realize we love someone but we need to move on. The third track leans into the love of dark starry midnights, reminiscing about Pretty Girls, and featuring haunting harmony with Meg Conti, the song paints a vivid landscape traveling town to town away from those we are far from.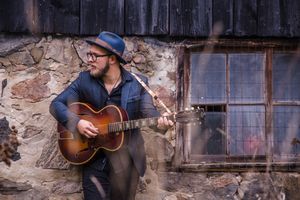 'Til I Die leaves the listener feeling an ache of loss and a yearning to continue the search in the ocean "though she's six feet in the ground" in these poetically gorgeous, yet grief-stricken lyrics and sorrow filled melody. Benjamin gives us a glimpse of his growing career as a musician in $7, the money needed, ironically, to continue carving his musical path singing "just need seven more dollars to ride that train." Followed up by an interlude midway in the cd as Benjamin begs the Lazy Old Moon "bring me home safe to her" after fighting another man's war. 
Life is supposed to hurt, to make you feel, and Benjamin does just that in the gripping tale of Home "because if it doesn't hurt when everything's said and done and over with what was the fucking point." Leading next to a reflective time laying in a field realizing friends and family will be missed as Benjamin's career begins to take off, with instrumentation and vocals that soar in Rockabye. Bluesy, gritty folk storytelling lends further depth to the album in the next track about a fugitive being hunted by a Mercy (less) bounty hunter, inspired by a 1911 Rangers badge in Benjamin's antique collection. 
She Was A Singer is a song about a father telling his child about his Mother "in one of those old timey rock and roll bands" but she is gone. The final track, begins as a lilting, brutally honest love song launching into an energetic almost frenetic near end chorus with well-appointed harmonies and intense instrumentation buildup about living with mental illness and addiction: Saints And Sinners "you won't find it in that bottle full of answers, that I found on the drug store shelf."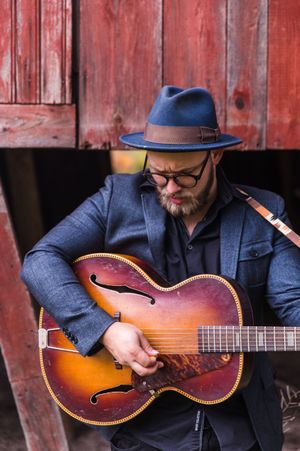 TRACK LISTING
**=Recommended Songs (E)= Explicit 
1.**Better By Now (3:48) (E Damn)    2.**Fare Thee Well (3:15)   3.Pretty Girls (4:40)       
4.'Til I Die (3:50)         5.**$7 (3:51)        6.Lazy Old Moon (1:21)      
7.Home (3:18) (E-Fucking)         8.**Rockabye (5:07) (E-Damn)      
9.Mercy (4:44) (E-Damn)    10.She Was A Singer (3:30)   11.Saints & Sinners (5:16) 
ABOUT BENJAMIN DAKOTA ROGERS
Benjamin Dakota Rogers found a passion and purpose in folk music after inheriting his Great-Grandfather's violin at the tender age of seven. From budding musician to awe-inspiring performer, his love of creating meaningful music has taken the reins and garnered much attention from folk artists and enthusiasts alike. "Rogers' unique voice, thought-provoking lyrics, energetic performances and dynamic fiddle techniques leave this up-and-coming musician in a class of his own." – InSpades Magazine  
With the release of his most ambitious project to date, Benjamin continues to redefine the genre with an infinite sound evolution that promises to deepen the path he's already carved for himself for years to come. This is an album that can only be delivered from the honesty and grit of a farm boy's hands. Hailing from the countryside of rural Ontario, Benjamin funnels his penchant for starry nights and nostalgia into his stylized folk sound, reaching far beyond to include influences of roots, blues and country music. 
BENJAMIN DAKOTA ROGERS – BETTER BY NOW TOUR 
*subject to change – Benjamin Dakota Rogers CHECK OFTEN FOR Full Tour HERE 
APR 6 SAT | Hugh's Room Live  |Toronto, ON Canada 
APR 13 SAT | The Black Horse Pub | Peterborough, ON Canada 
APR 20 SAT | Fortune Concerts | Dundas, ON Canada 
APR 25 THU | Mackenzie Hall Cultural Centre | Windsor, ON Canada 
APR 26 FRI | Chaucer's Pub - Cuckoo's Nest Folk Club | London, ON Canada 
APR 27 SAT | Subculture Concerts | Oshawa, ON Canada 
MAY 4 SAT | Oak Bay Recreation Centre | Victoria, BC Canada 
MAY 5 SUN | Duncan Showroom | Duncan, BC Canada 
MAY 9 THU | LanaLou's | Vancouver, BC Canada 
MAY 10 FRI | Milkcrate Records | Kelowna, BC Canada 
MAY 11 SAT | The Royal | Nelson, BC Canada 
MAY 13 MON | Ironwood Stage & Grill | Calgary, AB Canada 
MAY 14 TUE | The Aviary | Edmonton, AB Canada 
MAY 16 THU | Creative City Centre | Regina, SK Canada 
MAY 17 FRI | Lady of the Lake | Brandon, MB Canada 
JUN 1 SAT | The Music Hall Concert Theatre | Oshawa, ON Canada 
JUN 4 TUE | Court Concerts | Perth, ON Canada 
JUN 5 WED | Rainbow Bistro | Ottawa, ON Canada
JUN 7 FRI | Kaffé 1870 | Wakefield, QC Canada 
JUN 9 SUN | Plan b Lounge | Moncton, NB Canada 
JUN 11 TUE | Cedar's Eatery | Charlottetown, PEI Canada 
JUL 5 FRI | Shaika Café | Montréal, QC Canada 
JUL 6 SAT | Signal Brewery | Belleville, ON Canada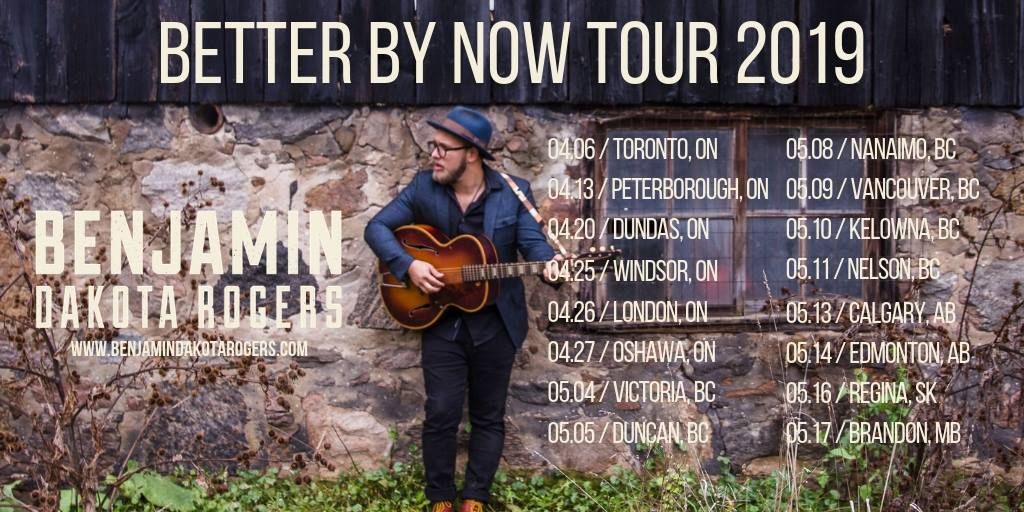 ACCOLADES 
2017 Folk Music Ontario - Songs From The Heart Award - The Soldier Song - WIN 
2017 Unsigned Only International Songwriting Competition - Folk/Singer-Songwriter Category - WIN 
2017 Unsigned Only International Songwriting Competition - 1st Place in "Triple Play: Get Exposed Online (Special Promotion)" Category - WIN 
2017 Brantford's Breath of Fresh Air Talent Contest - WIN 
2017 Indie Week Canada Showcase - SEMIFINALIST WIN 
2016 International Songwriting Competition - Looking For A Fight - WIN 
Album Credits - MAPL -  SOCAN
Produced by Dan Hosh 
All songs written by Benjamin Dakota Rogers 
Recorded & Mixed at Catherine North Studios (Hamilton, Ontario) by Dan Hosh 
Additional engineering by Scott Peacock, Will Crann & Zach Gerber 
Assistant Engineer James DeGeer 
Mastered by Ryan Morey at Ryan Morey Mastering (Montreal, Quebec) 
Managed by Chris Thompson at Subculture Music 
MUSICIANS
Lead Vocals, Acoustic Guitar, Electric Guitar, Nashville Guitar, Stomps, Violin, Banjo, Mandolin, Clarinet, Piano 
-Benjamin Dakota Rogers 
Electric Guitar, Nashville Guitar, Mandolin, Percussion, B3 Organ, Stomps, Chanting -Dan Hosh 
Percussion -Scott Peacock, Samuel Keating, Mike Tudisco 
Upright Bass -Peter Klaassen 
Cello -Kirk Starkey 
Piano -Jeff Heisholt, Mike Tudisco, Chris Raitt 
Background Vocals -Chris Raitt, Meg Contini, Nate Daniels, Benjamin Dakota Rogers, Will Crann, Dan Hosh, Chris Thompson, James DeGeerPedal Steel -Burke Carroll 
CONTACT INFORMATION 
MANAGEMENT 
Chris Thompson  | Subculture Music | chris@subculturem.ca | (647) 689-6022 ext. 1 
BOOKING (CANADA) 
Matt Layne | Subculture Music | matt@subculturem.ca | (647) 689-6022 ext. 4 
BOOKING (UNITED STATES) 
Mike Kaiz | Strategic Touring | mike@strategictouring.com | (312) 399-3143 
PUBLICITY (CANADA)
Sarah French | Sarah French Publicity | sarah@sarahfrenchpublicity.com | (416) 566-4188 
RADIO - SERVICING, REVIEWS & INTERVIEWS 
Trespass Music
Michelle Fortier - Canada, USA, World | michelle@trespassmusic.org | (519) 300-5954 
Larry Ahearn - USA | larrya@trespassmusic.org | (610) 574-6276 
SOCIALS 
Website | Spotify  | Facebook  | Twitter | Instagram  | YouTube | Soundcloud
------
Trespass Music Radio Promotion 
Artist Management, Radio Promotion, Roster Booking, Consultation 
We promote the music and the musicians we're passionate about in these genres: 
Folk, Americana, Country, Roots ~ Thanks to DJs and reviewers for keeping the music alive! 
Michelle Fortier - CANADA/USA/WORLD - michelle@trespassmusic.org - 519-300-5954 
Larry Ahearn - USA - larrya@trespassmusic.org - 610-574-6276 
Michelle Fortier Publicity 
Social Media, Marketing, Radio Promotion, Consultation - Michelle Fortier - michelle@michellefortier.com 519-300-5954 
Interviews please contact Michelle Fortier 
About Trespass Music & Michelle Fortier Publicity 
Michelle Fortier Publicity (formerly Wingschell Entertainment) was established 14 years ago, and merged services with Trespass Music 9 years ago. Taking the reins of Trespass Music with USA partner Larry Ahearn in February 2017 has meant determination and tireless efforts to ensure clients continue to achieve results. Artists past and present include Craig Bickhard, Idlewheel, Loretta Hagen, Ken Dunn, Tia McGraff, David Graff, Randall Kromm, Bruce T. Carroll, Nathans & Ronstadt, Folkapotamus, Rick Drost, Nathan Bell, Sloan Wainwright, Jon Vezner, Linda McRae, Matt Borrello, and Marc Douglas Berardo, among others. Clients include Authors: Susan Wheeler-Hall and Tia McGraff, Radio show: Folk Roots Radio with Jan Hall, TV shows: Scribes & Songsters and Sun Parlour Coffee House Sessions, Venue: The Bank Theatre, Business: Counter Effects. 
Our clients have received numerous accolades, awards and nominations and have been named to Best of and Top lists in industry as well as receiving stellar reviews in premier magazines, ezines, and radio interviews. We are proud members of Folk Alliance International, Folk Music Ontario, and NERFA. It all comes down to Planning, Follow up, Growth, Engagement, Longevity and Success! 
Thanks to our clients for your talents and industry members for your dedicated support.