Trespass Music is pleased to release digitally Ed Sweeney's album "It's Christmas Time In The City" to Radio.  
ED SWEENEY | RHODE ISLAND | HOLIDAY | INSTRUMENTAL 
Releasing November 24, 2020 
DROPBOX CLICK HERE 
AIRPLAY DIRECT CLICK HERE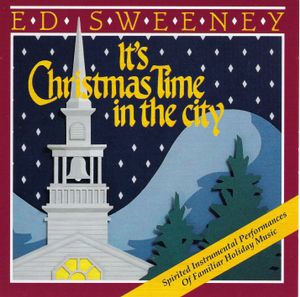 "When I was growing up, my dad was in radio. We lived in the suburbs, and the holiday music I grew up with was the popular music of radio, television and the movies.  
Now, many years later, my own children watched as they were growing up, Rudolph The Red Nose Reindeer, Holiday Inn, Miracle on 34th Street, It's A Wonderful Life and many holiday specials that I remember as a child.  
Today we still know and sing those "pop" songs, because Johnny Marks' Rudolph The Red Nose Reindeer, A Holly Jolly Christmas and I Heard The Bell On Christmas Day, as well as Silver Bells from the movie The Lemon Drop Kid and Irving Berlin's White Christmas from Holiday Inn,  because they were the best songs of their time and now are part of our holiday celebrations." Ed Sweeney
"This time around the guitar-virtuoso [Ed Sweeney] lovingly recreates music of his own childhood." The Washington Post 
It's Christmas Time In The City was recorded and mixed at: 
The Big House, San Jose, California 
Mastersound, Virginia Beach, Virginia 
Celebration Sound, Seekonk, MA
MUSICIANS 
ED SWEENEY - 6 & 12 String Guitar, 5 String Banjo 
BOB ZENTZ - Hammer Dulcimer, Melodian, Concertina, Auto Harp, CAROL KEIG - Appalachian Dulcimer, JOHN SWOBODA - Oboe, Clarinet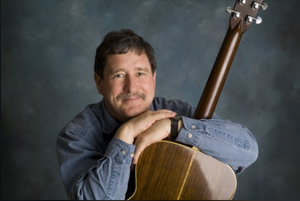 1. Silver Bells 3:10 – (Original Composer - Jay Livingston & Ray Evens)  - Guitar, Hammer Dulcimer, Oboe 
2. Winter Wonderland 2:01 – (Original Composer - Felix Bernard & Dick Smith) - Guitar, Clarinet 
3. The Night Before Christmas 2:11 – (Original Composer - H.W. Longfellow & Johnny Marks) - Banjo, Guitar, Appalachian Dulcimer 
4. I Heard the Bells on Christmas Day 1:24 – (Original Composer - Johnny Marks) - Guitar 
5. Silver & Gold 1:39 – (Original Composer - Johnny Marks)  - Guitar 
6. The Little Drummer Boy 2:56 – (Original Composer - Katherine Davis, Henry Onorati & Harry Simeone) - 12 String Guitar 
7. Have Yourself A Merry Little Christmas 2:03 – (Original Composer - Hugh Martin & Ralph Blaine) - Guitar 
8. Edelweiss 1:50 – (Original Composer -Rogers & Hammerstein)  - Guitar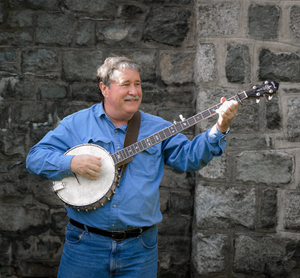 9. Jolly Old St. Nicholas 2:26 – (Public Domain)  - Banjo, Appalachian Dulcimer 
10. Holly Jolly Christmas  2:38 – (Original Composer - Johnny Marks)  - Guitar, Clarinet 
11. Up On The Housetop 2:09 – (Original Composer - RB Handy) - Banjo, Guitar, Appalachian Dulcimer, Autoharp 
12. Do You Hear What I Hear 3:00 – (Original Composer - N.Regney & G. Shayne) - 12 String Guitar 
13. Here Comes Santa Claus 0:53 – (Original Composer - Gene Autry & Oakley Haldemen) -  Banjo 
14. Let There Be Peace On Earth 3:27 – (Original Composer - Sy Miller & Jill Jackson) - Guitar, Oboe 
15. Dance from "The Nutcracker" 2:04 – (Original Composer - Tchaikovsky) - Banjo 
16. Auld Lang Syne  4:32 – (Original Composer - Robert Burns) - Guitar, Melodian, Hammer Dulcimer
ABOUT ED SWEENEY
Ed Sweeney honors people and their history by presenting music that entertains as well as educates. Through his musical expertise, breadth of knowledge, and wonderful sense of humor, Ed helps listeners come to understand the motivations, stories, and culture that have made us who and what we are today.  
For almost 40 years, Ed has performed nationally and internationally in schools, clubs, tea houses, at festivals, house concerts, theatres — almost any venue imaginable. Ed's concerts and recordings have earned accolades throughout the United States, Canada, parts of Europe and parts of Asia. Reviewers call him "a master of unpretentiousness" and "delightfully fresh."  
Ed performs a wide-ranging repertoire (traditional, blues, old-timey, ragtime, Christmas, Beatles, Bach, O'Carolan…) on 6- and 12-string guitar, 5-string banjo, and fretless banjo.  He primarily plays finger-style guitar; his style of banjo playing is known as clawhammer, frailing, or old-timey.  
Ed started learning rock guitar from blind blues guitarist Paul Pena after hearing him play at his high school's coffee house. A few months later Ed, playing pop hits (Neil Young, CS&N), opened for Andy Cohen who, after the show, took Ed aside and introduced him to a whole new genre of music – country blues and traditional songs.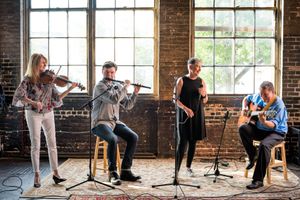 That meeting ignited a curiosity and passion that continues to this day. Ed became Providence College's first music major by creating a curriculum, then finding instructors who not only taught him how to play traditional music but also where to find it.  
Four decades later, Ed is still exploring and building new avenues and partnerships for sharing the music of many peoples.  
His latest CD, Commonplaces, is with Mary Lee Partington as Partington & Sweeney. Commonplaces tells stories of immigrants, farmers and factory workers during 19th and 20th century America.  
What Lies Ahead, his previous recording with Pipa master Yang Wei and other members of Yo-Yo Ma's Silk Road Ensemble, represents a musical collaboration where Eastern and Western traditions meet.  
Other recordings are instrumental Americana and instrumental Christmas, including Inside Fezziwig's, which USA Today called "the best folk Christmas release of the year."  
Ed's music also can be heard on television soundtracks, as background music in Disneyland Paris, and in the Ken Burns documentary Not for Ourselves Alone: The Story of Elizabeth Cady Stanton & Susan B. Anthony. Ed has been featured on NPR and other radio networks.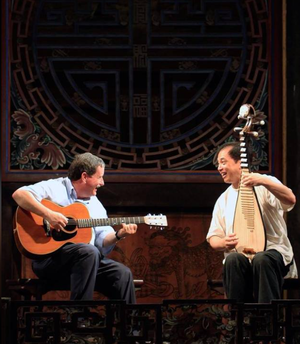 Today you might watch Ed in a solo concert of eclectic songs and styles. Or you might watch him perform with Yang Wei as they mix Eastern and Western Traditional music. Perhaps you'll watch him and Mary King combine the songs of Stephen Foster with the wit of Mark Twain.  Or maybe you'll listen as Mary Lee Partington and Ed, as Partington & Sweeney, weave a musical story of immigrants and their traditions as they moved west.  
 WEBSITE/SOCIALS 
WEBSITE | FACEBOOK | YOUTUBE | APPLE | HEARNOW