Trespass Music is pleased to release Linda McRae's new album "Going To The Well" October 1st!
ADD DATE OCTOBER 1, 2019 | GENRE:  FOLK | AMERICANA | COUNTRY  
DROPBOX CLICK HERE    
AIRPLAY DIRECT  CLICK HERE 
ONE SHEET CLICK HERE
A singer-songwriter-musician of the old school, with decades of experience, you may think you know what Linda McRae is up to. That is until she throws you a curve with a new twist: David Bowie on Banjo?! "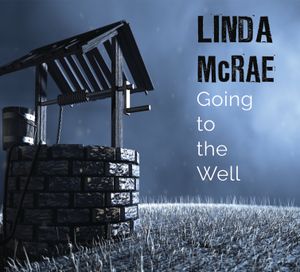 "Pure substance. Unbridled and fully realized talent. Sincere and stirring. The eleven tracks which comprise Linda McRae's latest album, Going to the Well, are like a trip back home to that safe space you knew once as a kid. Minimalist melodies—which generally consist of little more than either a guitar or banjo along side of McRae's tenured vocal timbre—connect immediately with the listener; emote, soften, and leave some kind of warm feeling behind after they finish." The Ark of Music 
Recorded in St. Thomas, Ontario with producer Deni Gauthier, Going to the Well is a courageously stripped-to-the-bone recording, the bulk of which features Linda McRae on acoustic guitar, banjo and vocals. Rounding out the album are Gurf Morlix on guitar/vocals, Bill Kirchen on guitar/vocals, Shara Gustafson on background vocals and Deni Gauthier on guitar.  
Linda manages to bend the rules and the genres, proving that stripping a song clean brings one back to their roots. With her new release, GOING TO THE WELL, Canadian/Nashville based Linda McRae takes a deep draw, fresh and cool, on iconic influences, covering the likes of David Bowie, Willie P. Bennett, Richard Thompson, Don Williams and Bill Kirchen. 
 "[Going To The Well] It's a Winner!" - Jan Hall, Folk Roots Radio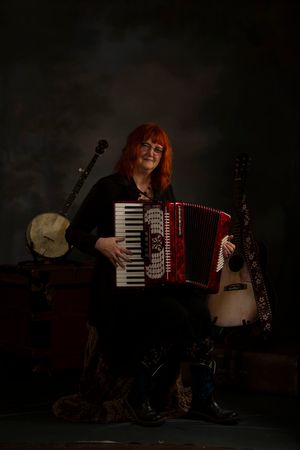 Track Listing GOING TO THE WELL 
**1.  Ashes to Ashes  3:46, Mid-tempo  - Who'd a thought? David Bowie on Banjo! 
2.  Long Shadow Trail  4:09, Mid-tempo - Linda's tale of a lonely little girl.  
**3.  Dimming The Day - 4:49, Slow-tempo - A shimmering version of Richard Thompson's classic.   
4.  Double Star - 4:30, Slow-tempo - Linda's story of a couple and the daily challenges they face. 
**5.  Empty - 4:15, Slow tempo (McRae/Kessler)  Progress. Does it always have to be about money? 
**6.  Man In The Bottom Of The Well - 3:08, Mid-tempo - Bill Kirchen song, scary! 
7.  Caney Fork River - 3:49, Mid-tempo - This fun love song is from Willie P. Bennett. 
8.  Till The Rivers All Run Dry - 2:43, Slow-tempo Cover of an old Don Williams' gem.   
9.  Heroes - 4:31. Mid-tempo - David Bowie  
**10. Singing River - 3:51, (McRae) Mid-tempo story about Te-lah-nay's 5 year walk.  
11. Bonus Track - The Lucky Ones - 2:39, Mid-tempo WIllie P. Bennett song. 
Linda's superb songwriting has been recognized widely. In 2019 she was awarded a residency with Florida's Escape 2 Create. E2C is dedicated to advancing the work of writers, scholars, composers, filmmakers, visual artists and interdisciplinary artists. Artists in residency are chosen by a panel of distinguished E2C Fellows based on the strength of their creative work, community service and educational outreach. During this, her second residency with E2C, Linda created a stop-motion animated video for the song "Long  Shadow Trail," included in this new release. 
ANIMATED VIDEO - LONG SHADOW TRAIL - CLICK HERE 
GOING TO THE WELL CD RELEASE TOUR  
Anyone who knows Linda McRae knows that the road has a calling as much as writing sings in her blood. Hitting the trail with String Bone aka Barry James Payne alongside producer of "Going To The Well" Deni Gauthier seemed the natural thing to do.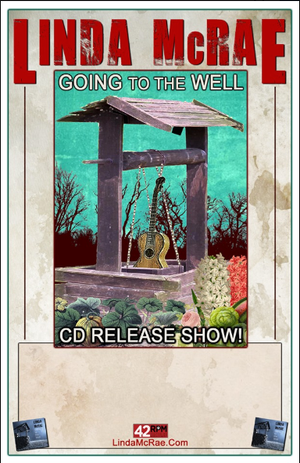 "I am a great believer in trusting my gut, something that has taken me some time to learn. This project came about in just that way. We were looking for a house concert in Ontario to help fill in an open date while on tour and my friend Barry Payne suggested I get in touch with Deni Gauthier. Thanks for the tip Barry! Not only did Deni put on a house concert for us, but he also invited James and me to spend a few days at his family's home. While there, Deni invited me to record a few songs in his studio. Little did we know that a life-long friendship, a mutual admiration for each other's work and this brand-new recording would be the result." said Linda. 
Canadian singer-songwriter String Bone has 3 records to his credit, 'Love & Highways' (2016), 'nadir' (2009) and the 'Killing Town EP'(2008). Americana/Canadiana best describes his music with its folk, country, blues and rock influences, clever lyrics and catchy, timeless melodies. Payne also plays guitar in Celtic powerhouse Rant Maggie Rant, as well as duo 'Payne & Taylor' with Canadian blues veteran Rick Taylor.  For more info: stringbone.ca 
Quietly building his own scene for the last decade or so, Deni Gauthier has been delighting audiences all over Canada, the United States, and Europe. His beautiful voice and lush ambient guitar playing, layered with just the right amount of live looping create a unique live sonic soundscape. Deni produced "Going to the Well' and plays electric guitar on two cuts. For more info: deni.me 
Wed Nov 13 – 7:30 pm | The Casbah, Hamilton, ON | CasbahLounge.ca | 905-741-7625 
Thurs  Nov 14 – 7:30 pm | The Revival House, Stratford, ON | The Revival House | 519-273-3424 
Fri Nov 15 – 7:30 pm | Hensall Heritage Hall, Hensall, ON |  HensallHeritageHall.com 
Sat Nov 16 – 7 pm | CD Release | Private Event 
Sun Nov 17 – 8:00 pm  | Aeolian Hall, London, ON | AeolianHall.ca | 519-672-7950 
Mon Nov 18 – 7:30 pm | Hugh's Room, Toronto, ON | HughsRoomLive.com | 416-533-5483 
Linda McRae at Folk Alliance International in New Orleans, LA January 22 – 26, 2020 
ABOUT LINDA MCRAE 
Linda's love of Canadian, American and British music early on in her career resulted in multiple band configurations from roots-rock to punk to folk. These bands included the platinum selling group, Spirit of the West. Her deep contribution to the Canadian music scene resulted in her being honoured as a 2016 British Columbia Entertainment Hall of Fame "Pioneer" inductee. 
When Linda steps onto a concert stage, into a recording studio, workshops or mentoring session, there is an effortless passion, a love of what she does and a connection with fans and friendships built and treasured. A multi-instrumentalist Linda works tirelessly as a touring singing songwriter, performing at premiere venues across Canada, the US and Europe while turning out new works.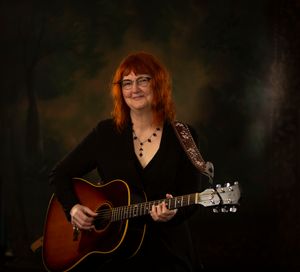 Crucial to Linda's art is her virtuosic vocal work. Echoes of artists such as The Beatles, Hank Williams Sr, Hazel and Alice, Jean Ritchie, Neil Young and Johnny Cash, are reflected in her work reviving the songs and the senses with a new urgency of spirit and authenticity. 
McRae has offered six critically acclaimed solo recordings throughout her years as a solo performer and is featured on multiple artists' albums. Numerous accolades and top radio charting have landed Linda a Canadian Folk Music nomination for Contemporary Album of The Year for "Rough Edges and Ragged Hearts," two Escape to Create Residencies in Florida, Winner of the Family Folk Chorale for "Be Your Own Light". Linda is also highly sought after as a teacher, mentor, juror, panelist and workshop facilitator. 
And if all that isn't enough Linda has worked alongside husband/manager with at risk youth and adults in her Express Yourself Writing Workshops presented across the country at detox, and correctional facilities including New Folsom Prison in California. 
Diverse, meshing old style with modern, and ingeniously acoustic. Linda McRae shows her confidence with her unique approach and her brand of music, drawing from a deep and treasured resource of well-loved songs for "Going To The Well!!" 
"Linda McRae continues to unveil wondrous and engrossing story songs with each release."   - John Apice, No Depression 
"McRae is a true gift, and her essence is a definite light in song and musicianship." - Richard Diehn, Outlaw Magazine 
SOCIALS 
WEBSITE | Facebook | Twitter | Instagram | Soundcloud | Spotify  
CONTACT 
Management: James Whitmire, 42RPM, 42management@gmail.com 
Publicity/Promotion: Canadian/World Radio Promotion: Michelle Fortier, Trespass Music michelle@trespassmusic.com 
United States: Larry Ahearn, Trespass Music, larrya@trespassmusic.com 
Booking: Canada: James Whitmire, 615-952-2469 42management@gmail.com 
United States: Evangeline Elston, Evangeline Presents, 530-632-3798 evangeline@evangelinepresents.com